This is the first fiction work to be included as our Book of the Month. I'm sure it won't be the last. After years of people telling me that I need to read Marilynne Robinson's Gilead, I finally did (the book is a Pulitzer Prize winner, by the way). Quite simply: This is far and away one of the best books I've ever read. It's in my top three, for sure. Having just finished it this weekend, I'm still feeling emotional and inspired.
Like all good fiction, Gilead pulls you away from the strains of every day life so that you can see life in a new light and then be thrust back into life with a new sense of appreciation and wonder. Here's how Robinson does it.
Gilead is written as a memoir from an old preacher writing to his young son after having been diagnosed with an illness that will soon end his life. John Ames, the preacher, writes to explain himself to the son who will be too young at the time of his death to understand who his father was. He writes about his preacher father, his preacher grandfather, the small and quirky town in which they live, the old and dilapidated church and its history, etc.
The storyline itself is fairly simply and endearing. It's Robinson's fascinating ability to draw her readers casually into the deep mysteries of life and faith that give this book its power. Here are just a couple of examples from near the end of the book. The Reverend Ames tells his son:
"I love the prairie! So often I have seen the dawn come and the light flood over the land and everything turn radiant at once, that word 'good' so profoundly affirmed in my soul that I am amazed I should be allowed to witness such a thing."
"It has seemed to me sometimes as though the Lord breathes on this poor gray ember of Creation and it turns to radiance—for a moment or a year or the span of a life. And then it sinks back into itself again, and to look at it no one would know it had anything to do with fire, or light. That is what I said in the Pentecost sermon. I have reflected on that sermon, and there is some truth in it. But the Lord is more constant and far more extravagant than it seems to imply. Wherever you turn your eyes the world can shine like transfiguration. You don't have to bring a thing to it except a little willingness to see. Only, who could have the courage to see it?"
These are just a couple of the gems Robinson offers in this masterful book. The plot and character development are wonderful, and the pacing of the book itself is a breath of fresh air. Robinson has a calm writing style, and John Ames' simple outlook on life as he reflects on a long life in a quiet but often troubled town is oddly life-giving.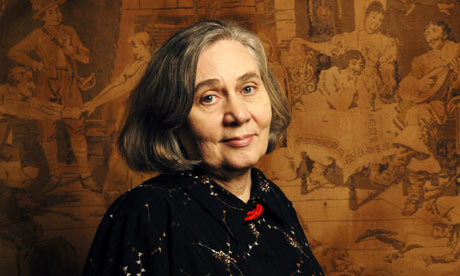 I would have a hard time explaining exactly why I love this book as much as I do, but I'm certain that I have closed the back cover with a greater appreciation for life, a greater respect for the mysteries of God, an increased love for the Creator, and who knows what else. I am also certain that I will be re-reading this book multiple times.
If you love reading fiction, this is a must read. If you have not yet learned to love fiction, this would be an excellent place to start. And if you need to be convinced of why fiction matters, click here for some wise words from C. S. Lewis.